CoolSculpting®
Now with the latest CoolSculpting® technology – greater comfort and shorter treatment times
CoolSculpting® is an FDA approved, patented brand of cryolipolysis, or fat freezing. It is an in-office, non-surgical procedure that, like liposuction, reduces fat cells, but without needles, incisions, scars, or anesthesia! Using equipment developed by Harvard scientists, we gently cool areas of unwanted fat to improve contours. Patients often spend procedure time reading, listening to music, or simply relaxing. Since we have two machines, we can efficiently treat two sites at once.
If you've considered liposuction, you may be a candidate for CoolSculpting®. We prefer CoolSculpting® over liposuction because we've been able to reduce unwanted fat cells while keeping smoother skin contours. It avoids the risks of surgery and anesthesia and costs much less. However, your body needs time to remove the fat cells. It takes two to three months to see the final results.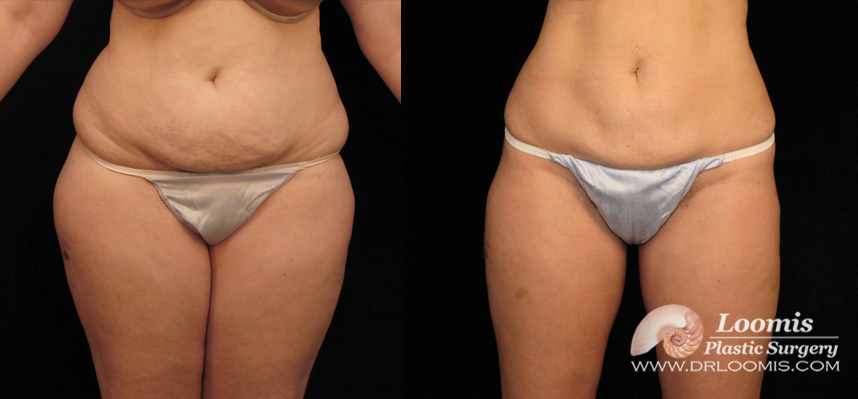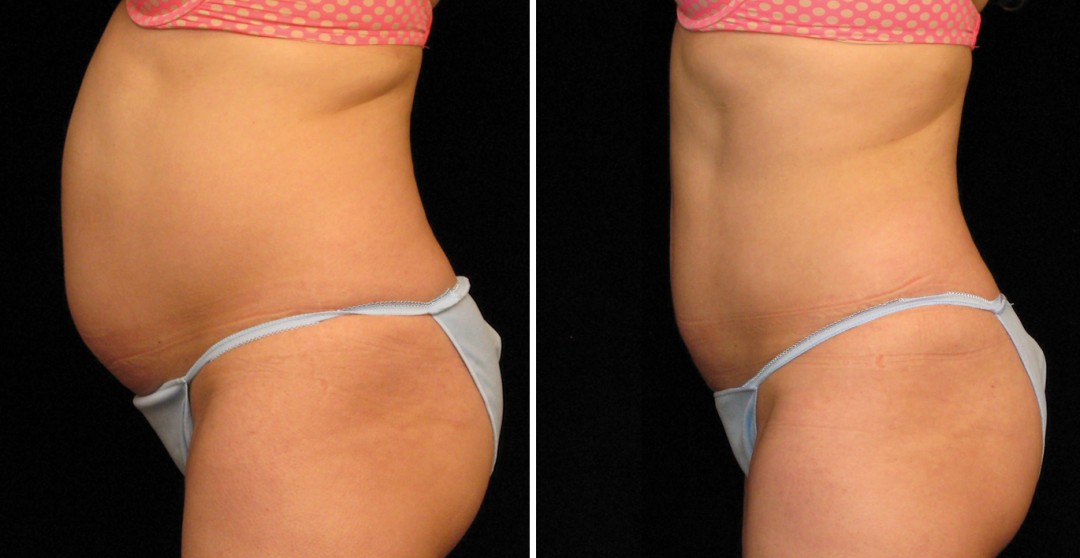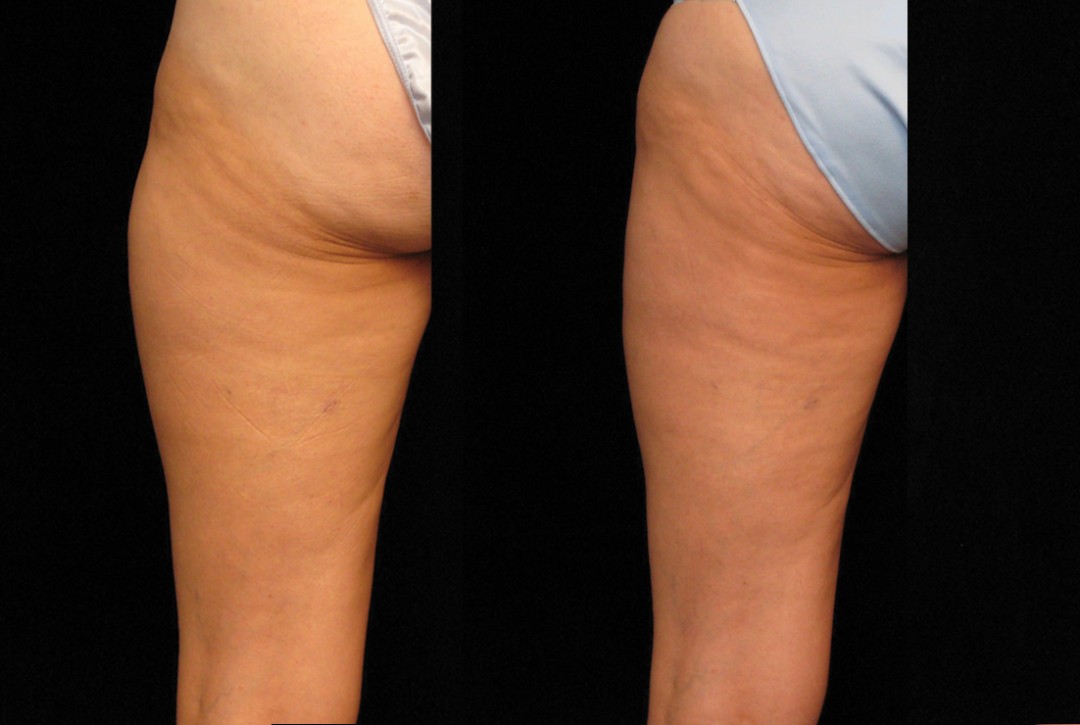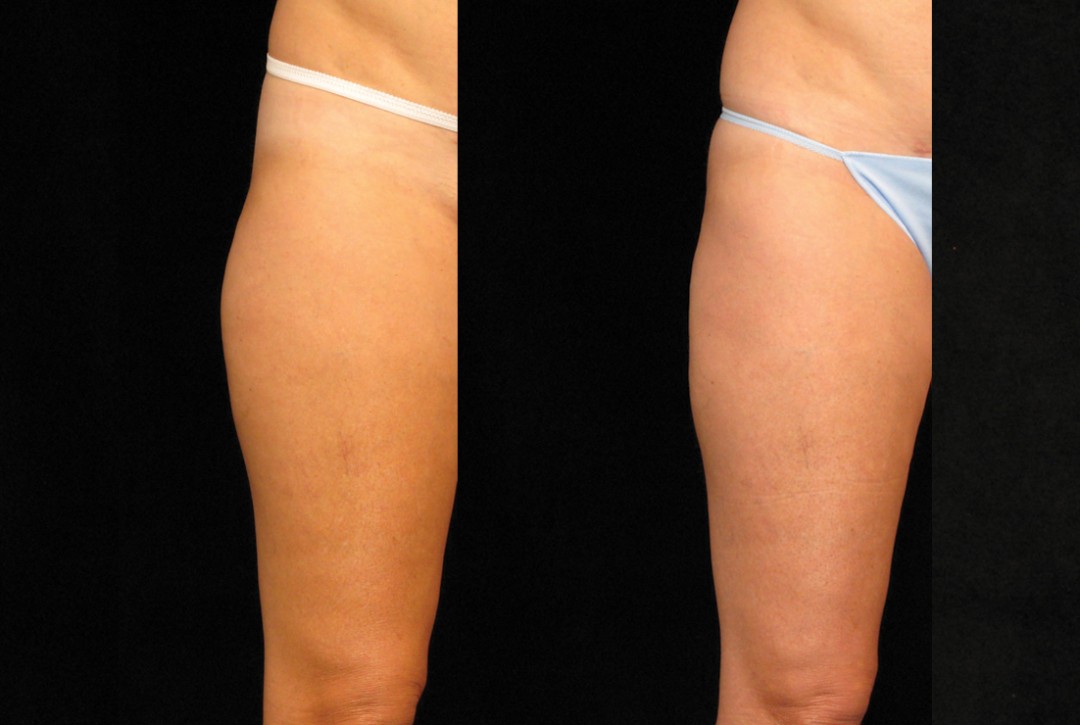 All results shown are from Loomis Plastic Surgery, and not a guarantee of results; individual results vary.
Take advantage of our specials:
Mini-Tuck & Sculpt
Save $1,100 on C-Section / Hysterectomy scar revision + 2 CoolSculpting sites. Regular: $6,000; Package: $4,900
Inner and outer thighs
save up to 1,100 on CoolSculpting® Inner and outer thighs. Regular: $4,500-$6,000; Package: $3,900-4,900
How it works
Unlike other methods of fat removal, CoolSculpting involves no surgery, no physical removal of fat, no burning, no wound healing, yet fat is reduced. How?
Using equipment developed by Harvard scientists at Massachusetts General Hospital, fat tissue is cooled to the precise temperature that will damage fat cells, but not other surrounding cells such as nerve or muscle. These damaged fat cells are then removed from the body by a natural process of remodeling which goes on for the next three to four months.
While liposuction and other nonsurgical fat reduction treatments use lasers or ultrasound to break open fat cells, with CoolSculpting®, there's no burning, dead tissue, or open space left behind. The cells are taken away by the body, one by one, as the site is remodeled. This is akin to a tadpole's tail being absorbed as it turns into a frog. The scientific term is "programmed cell death." Since it is gradual and natural, the results are smooth and soft. In some areas, such as the bra folds, Dr. Loomis believes his CoolSculpting® results rival or exceed his results using liposuction.
But don't just take our word for it - look at our results. Whether it's outer thighs, inner thighs, waist, belly, bra folds, or back, Dr. Loomis's goal is the same: liposuction-type results or better. And while some patients will choose to have a second treatment at a site or two, most are content with just one session.
Before the procedure, Dr. Loomis assesses every patient to determine if you are a good candidate, taking into account where your fat is, your skin tone and laxity, etc. He also uses computer imaging to demonstrate a realistic goal to you, to be sure you and he are on the same page regarding results. Then, how and where the applicators are placed are critical. We take the time to make sure your treatment is optimized.
After you are marked, the applicators are applied. Some are suction and others lay flat against you. We position you and wrap you to optimize the treatment. The new CoolAdvantage® applicators are only on for thrity-five minutes. The lateral thigh applicators, which are flat, are on for one and a quarter hour. We have two CoolSculpting® machines so we can DualSculpt, meaning we can treat two areas at one time, reducing the length of your treatment time dramatically. We generally expect a 25% reduction in the fat of an area treated.
While you are being treated, you can use our wifi hot spot to check your emails, watch a movie, read a book, get other work done, or just take a nap. Then we remove the applicator, massage the site briefly, and go on to the other sites that you are treating that day. After your treatment, you can resume your normal activities.
The Recovery
There is discomfort in the site for the first week or so, such that it will hurt if you bump the area. After a few days, many will feel an itching beneath the skin. Both of these sensations are relieved with mild compression from ace wraps or a Spanx® garment. About 5% of our patients will have more significant pain temporarily, which we control with a topical anesthetic. Unlike surgery, we do not use pain medication after CoolSculpting®.
At first, the areas will swell. Then, by around three to four weeks, you will be back to your starting point. Some patients start to see results by this time. We take pictures at three months, by which time you have about 90% of your final result. The contour continues to improve over the next year.
The Results
As with any medical tool, results depend a great deal on how CoolSculpting® is utilized. Results vary between patients and no one can guarantee a result, but we do everything we can to make the odds of a good result better.
The results appear very gradually. So gradually, that many patients wonder if they've had much of a result. Some of the patients shown on this page actually felt this way, until they saw their results side by side.
Is it safe?
Since CoolSculpting® involves no anesthesia and no surgery, there are no anesthesia or surgical risks. CoolSculpting® is a revolutionary approach to fat reduction that really works! Dr. Loomis has been performing body contouring surgery for twenty-five years, reducing fat with multiple methods of liposuction. He knows the nuances of fat, skin and body contours that go in to achieving an aesthetic result with body contouring. He's now using that experience to help you get liposuction-like fat reduction without surgery. Dr. Loomis will discuss any risks and limitations with you during a free consultation, and will review with computer imaging what he feels is a realistic expectation from the treatment.
What does it cost?
In Dr. Loomis's experience, CoolSculpting® usually costs about half of what his liposuction fees would have been for treating the area. We also have multiple-site discounts, and other discounts available through our reward system, as well as rewards through Brilliant Distinctions. During a free consultation, we can go over all the current specials and discounts with you. We offer financing through CareCredit®. You can use the links below to see payment estimates and to apply for Carecredit® online.
The following are estimates of our typical fees. Call to schedule a free consultation with Dr. Loomis to see if you are a good candidate for CoolSculpting® and to get an individualized quote.
Special: Swimsuit Package: treat 10 sites save $1,500!
Abdomen: $1,500-$4,050
Waist: $1,500-$4,050
Outer Thighs: $3,000
Inner Thighs: $1,500-$3,000
Back/Bra Folds: $1,500-$4,050
The evaluation and treatment planning are critical. During your free consultation, Dr. Loomis will will evaluate your fat, its characteristics and density, overlying skin tone and the aesthetics of your body contour. The optimal number of sites and positioning of Coolsculpting® applicators vary from patient to patient, but our goal is always the same: to achieve liposuction-type results without surgery.