Minilifts
Treating the early signs of aging
Once you've noticed them, they can be hard to ignore: early jowls, folds coming down from the mouth like marionette lines. A facelift with general anesthesia, long scars, and a lengthy recovery may not be something you want to consider. Wouldn't it be nice to do just a little tightening, a subtle rejuvenation? That's the role of our minilifts.
Done under local anesthesia in the office, a minilift is a minor procedure that involves tightening and removing a small segment of skin at key points to counteract the signs of aging.
What does it cost?
The cost of a minilift can vary, but the total is generally around $6,500. We have a special package that includes a free filler injected at the same time as the minilift. You can receive an individualized estimate during a free consultation with Dr. Loomis. Contact us.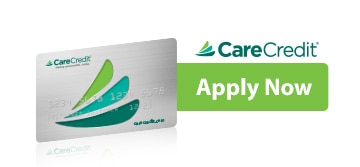 Scar Revisions & Skin Excisions
Dr. Loomis offers scar revisions and skin excisions done under local anesthesia in the office. We can often improve the appearance of a scar if it is distorting normal anatomical landmarks. A common distorted scar is a C-Section scar. When it is indented, it can cause a groove or pouch, often visible in a swimsuit or clothing. Under local anesthesia, he can improve the appearance of these scars.
When there is excess skin of the eyelid or neck, and the resultant scar is acceptable to the patient, it can be excised directly. During a free consultation, Dr. Loomis will tell you whether or not he feels you are a good candidate for a skin excision or scar revision.
What does it cost?
The cost of a scar revision varies widely depending on the scar's size and location. A general ballpark estimate would be $750 - $3000.
Take advantage of our C-Section Package Special and combine two sites of CoolSculpting® with a C-Section scar revision for $4,900 (save $1,100). See more about CoolSculpting®
The cost of facial skin excision varies. On the eyelids it is around $3,900, on the face or neck, around $5,900, plus the facility fee. On the face, our Minilift Package can save you with free Juvederm® injected at the time of the minilift. Come in for an individualized estimate during a free consultation with Dr. Loomis. Contact us.
The removal of moles and other skin lesions is often covered by insurance, and since Dr. Loomis's practice is now limited to cosmetic procedures, most patients generally look for a participating provider for these procedures.
Earlobe & Gauge repairs
Earlobe Repairs
Though seemingly simple, torn earlobes can be disfiguring and make a person very self-conscious. We repair them with a stair-step design to avoid scar contracture or indentations. This is done under local anesthesia in the office. The sutures that are placed are all absorbable. We allow the area to heal completely before re-piercing, usually about three months. Then, if desired, we can re-pierce in a safer location that should be less likely to pull through again, as long as heavy earrings are avoided. This piercing remains in place for about two months, as you turn it and keep it clean.
Gauge repairs
Gauge deformities are much more complex than the usual torn earlobes. The earlobe has been reshaped through compression to literally have a hole in its center. Each repair involves individualized flap design to recreate a more natural-appearing form to the ear.
What does it cost?
The following are estimates of costs:
$750 first earlobe, $450 second.
Gauge repairs around $1,500 / ear.
Spider vein injections
If you don't have any large varicose veins in your legs, and simply have the small spider veins, Dr. Loomis can inject these with Asclera®, a sclerosing agent which can help diminish their appearance.
What to expect
On the day of your injection, we recommend you bring shorts to wear. You point out the areas that are the most bothersome to you, and we start there. We inject a vial's worth of Asclera®, which in some patients will be enough to treat all their spider veins, and in others, just enough for one or two areas. The injections, which are done with a very fine needle in multiple areas throughout your legs, irritate the walls of the little veins, and they stick together, closing off the lumens. On rare occasions, the veins are closed off completely. More often, though, they are just made smaller, so their appearance is lighter.
The veins often look darker before they get lighter, so we recommend you have the injections when you will not be wearing shorts or swim suits for at least a few months. Patients may inject the same spider veins in a second session two to three months later. Most patients will just do an yearly session to "beat back" their spider veins, like a fall clean-up in the yard.
What does it cost?
$500 per session