Kybella®
Kybella® is an FDA-approved nonsurgical treatment that contours and improves the submental fullness of a double chin. With a 15 minute in-office treatment, it destroys fat cells in the specific areas it is injected.
Our Face Package can save you over $600, combining upper and lower face injectable treatments at the same time. Come in for a free consultation with Dr. Loomis to see what's right for you. Contact us.
ask about brilliant distinctions rewards with kybella
All images shown are Kybella® treatments by Dr. Loomis and are not a guarantee of results
What to expect
The treatment itself is quite brief and very tolerable. Dr. Loomis marks and preps your neck area, then you hold a gel ice pack up to your neck skin to numb it. He then performs the injections in just a minute or two. Most patients feel nothing during the injections, due to the ice pack. Then, you can start to feel a bit of irritation, like a rug burn. The ice pack control this discomfort nicely. The site will swell as the Kybella® does it's work. This swelling usually reaches its peak within 24 hours, then gradually decreases. It can have an odd feeling – like a sack of water – during the first few days. We check you at about eight weeks, at which time some patients will do a second session.
Is it safe?
In the right hands, with good patient selection, it is both safe and effective. In fact, Dr. Loomis has treated himself with it! Here's how it went:
I used only an ice pack to chill the submental area before the injections. Injecting yourself is usually more painful than being injected by someone else, but I barely noticed the injections. Immediately afterwards, I felt an irritating sort of burning discomfort and tingly numbness on the neck skin and the base of my chin. The area swelled to about twice its original size. I went to dinner and no one noticed anything. I felt the discomfort most when tilting my head back. (Don't have the treatment right before going to the planetarium.)
Twelve hours later (the next morning) there was no real discomfort. I still had numbness on the chin and neck skin, which was an odd sensation while shaving. My swelling was slightly more (3x original size), such that my wife noticed I was in fact, getting a middle age neck, and asked if I was going to go ahead with that Kybella® treatment I had been talking about. By the next day, the swelling was down to about 50% above normal, and no one in the office commented or suspected I had treated myself. The tingling numb feeling was nearly resolved on the chin and decreasing on the neck skin. So, within 48 hours, the swelling was down to what I would call mild, and the other symptoms hardly noticeable.
My submental neck fat was not that large to begin with, and a larger fat pad could remain swollen for a longer period. But all in all, I consider it a very easy treatment to undergo.
What does it cost?
Though we use injectable products in our treatments, our fees are not for the products themselves, but for the expertise and safety of their placement. To the following price estimates, we offer discounts through Brilliant Distinctions® and our own reward system. We also offer financing through CareCredit® (you can see if you qualify and see payment estimates with the links below). Call to schedule a free consultation with Dr. Loomis to see all of your options and receive an individualized quote.
The first session is usually around $1,500. A second session, if required, is usually around $1,200.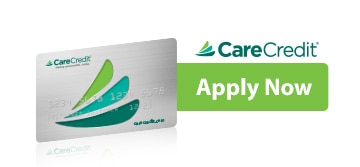 Kybella® is not for everyone. If you have a wider area of excess fat or a large amount of loose skin, you may be better served with a surgical option. We can go over this during a free consultation. Keep in mind, the results from Kybella®, like CoolSculpting®, liposuction, or any other cosmetic procedure, depend a great deal upon the aesthetic sense and judgement of the physician evaluating you and performing your injections. Our familiarity with the anatomy of the area and our experience with the goals and subtleties of neck liposuction have prepared us well to optimize your Kybella® treatment.
Sometimes we may use a combination of therapies: Kybella® to reduce double chin fat, Juvederm® to correct hollowing of the cheeks, and Voluma® for the under eye areas. See what we can do for you when you get your free consultation!